All you need to check out about Physiotherapy
Physical therapy assists people in restoring, maintaining, and maximizing their strength, function, mobility, and overall well-being. Physiotherapists assist individuals in resuming or maintaining active and independent lives at home as well as at work. A physical therapist can assess your movement and show you how to keep your joints healthy.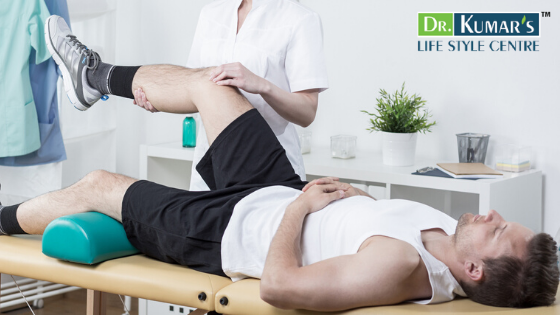 WHEN THE NEED COMES FOR PHYSIOTHERAPY
Our body is designed to do at its best when it has decent posture and position. Over time, most of us follow incorrect postures for slumping, sitting and working. And soon, these positions become everyday routine's posture to execute the actions. The body then tightens in some parts and left loose in some other parts. Such issues bring pain to the affected areas of the body. To get relief, it is suggested to ask for physiotherapist.
HOW YOU CAN GET HELP FROM PHYSIOTHERAPIST
A Physiotherapist explains the process of treatment and the possibility of curing patients as well as distributes the whole info about the problem.
A Physiotherapist demonstrates energy renovation technique by providing appropriate demonstration. It helps patients to do maximum practice at their home to get best result easily.
A Physiotherapist demonstrates actual process of exercise so the patients would be able to maintain joint range of motion.
A Physiotherapist is responsible to cure the disease through halting, adaptive and defensive approaches. If the treatment is not possible, then Physiotherapist assists to slow down the illness.
A Physiotherapist handles and adjusts the day to day activities of patients. The therapist delivers psychological provision to the patients for inspiring them.
See What You Gain From Physiotherapy
Better Flexibility and Mobility
When it comes to the capability to function at a usual level, the saying "Use it or lost it" rings true. As a person become more inactive due to joint mobility, it is the first sign of diminishing the capabilities. An experienced physiotherapist can recognize any movement's absence and design a program to progress them. These programs may be anamalgamation of stretching, movement drills and even some targeted strength training to educate them.
Enhanced Rest and Leisure Time
Nagging pain harmfully affects all parts of our lives. A sore shoulder or back, maybe the two most hurt body parts for those who work in an office setting and it harmfully impacts sleep and leisure times.
People visit Physiotherapy near me when they require urgent help. Instead, it is a call for all time cure. No matter what is the reason, connecting to a physiotherapist is the right choice towards recovery. The therapist tries to decrease the pain, reinstate movement, decrease tension and reinforce weakened muscles.
Numerous people feel feeble when their body is out of position and riddled with muscular imbalances. Restoring the body's good alignment and achieving muscular balance can result in an instant progress referred as practical strength. Rather than having recompense for imbalances, the body can transfer force in the way certain muscles are designed to do. When the body is out of alignment, the body starts behaving abnormal and here, it makes a call for assistance. For this, a physiotherapist will be the best personal.
As we age, some pains and cautions are to be predictable. When the body is hurt or matures imbalances of some sort, these aches and cautions are amplified. Physiotherapy centre near me mainly gives you a chance to live your life better.
Turn Back the Clock to Feel Younger
A good physiotherapy program can benefit to reverse past damages and stop future damages as well. The changed forte, suppleness and balance can benefit you to feel younger and increase performance. It is not a marvel cure, but several persons are losing athletic ability due to damages and poor physical balance. Physiotherapy benefits to rejuvenate even recreates athlete's sporting prowess.
Physiotherapy Is in Demand – Know what is the Reason Behind.
At some point, everyone will have at least a slight requirement for the facilities of a good physiotherapy near me. Overlooking the pain by avoiding it is not a good idea, instead one should work for resolving the illnesses and progress towards superiority of life.
Physiotherapists mostly provide massage and guide to recover the body of the patient. They discover out the medical past of the patient, inspect them to make a diagnosis and then decide on a course of action. The therapist treats the patient by proposing exercises.
We are renowned and highly searched as physiotherapy near me . Our Therapists are specialists in certain  areas such as paediatrics, geriatrics or sports injuries. They are also specialized in certain treatment techniques such as connective tissue manipulation, craniofacial therapy, etc. To know more book appointment with us.